Teaching somebody something is giving them a gift that they can never lose, that stays with them for the rest of their lives, and only gets better as they use it. The Hive exists because we want to gift as many people as we can with the empowerment they feel when they learn that they're capable of changing their world.
At the Hive we are interested in the future of our world. Our workshops provide opportunity for sustainable skill set development for our participants.
We also know that the power of connecting people through compassion, art and creative expression is a way to weave positivity within our community.
Workshops and Programs
Robotics
Students learn to assemble and control small robots and are shown that programming is approachable and fun.
LED designs
Students will use programmable LED strips as a tool to learn the C++ programming language, and create fun, artistic lighting designs.
Woodworking
Wood is a cheap, common, approachable building material and can be used to create anything from small crafts, to large buildings and installations. Learn the basics of creating using this material, and basic power tools.
Welding
Welding is an empowering core fabrication skill that will live with students for the rest of their lives. Create things that are strong, and unbreakable.
Art activity workshops
Activities with children such as individual weaving looms, talking sticks, metal word stamping, laser cut boxes, and string art, all provide opportunities for personal creative expression with intention.
Blind portraiture
In this workshop everyone has the opportunity to create an artistic self portrait by applying the technique of blind contour drawing. This involves drawing outlines while looking at an object or your own reflection and not at the paper. Color is added with watercolor paints. The portraits provide a new perspective on the self and the ease of creative expression.
Laser cut design/build
Laser cutters are a tool that allow students to rapidly go from design to finished product. One of our favorite classes to offer due to its empowering nature.
Art therapy
Includes a variety of projects to build resilience and recovery with groups who need deeper facilitation. We utilize the instruction of a certified art therapist for all projects.
Design Series
Collaborative program with local nonprofits who serve teens. We introduce art/tech skills including welding, woodworking, laser cutting, programming LEDs, and painting. The participants then design and build an interactive community art project. The week culminates with a gallery exhibit where the families and community are invited to celebrate the projects. The art pieces are then moved and installed at the home of the nonprofit.
3D Printing Design Workshop
We teach the basics of designing printable 3D objects, helping participants to create their own design with Tinkercad, and watch the print come to life!
Summer Camps
Week long programming to address the needs of different populations and focused on positive outcomes. Tailored specifically to the needs of each group, and incorporating elements from each of our individual workshops.
Customized Workshops
We are always willing to address the needs of various populations and are happy to tailor current offerings or create new workshops.
About Us
Mary Strawn,

Founder and Chairman of the Board
... is an MIT-educated medical doctor, an artist and a consummate creator. She is a driving force in the Walter Project, which is an artist collective, community, and recently a production company based in Phoenix for the last decade. As an accomplished painter, she leads therapeutic art activities for children through other non-profit organizations. Mary is the very heart of The Hive, our Queen Bee, reminding us to always JUST. BE. NICE.
NAN mccoy,

executive director
... has been an all-star in the world of non-profit management and community building throughout her career. She is the brains, brawn and the calm in the storm that carefully cultivates the creative chaos of The Walter Hive. Nan believes that in all things we should "start with heart" and lead by example in the community. Through her leadership, The Walter Hive is building community partnerships throughout the region.
Ryan McDermott,

Program Director
... has been involved in the world of maker spaces and STEAM education for the last decade. For three years he was the president of HeatSync Labs, a community maker space in Mesa, Arizona. He has also served on the board of directors for MACH 1 at the Phoenix Burton Barr Library, and is a founding member of Southwest Maker Fest in Mesa. Professionally, he combines skills in software development, hardware robotics, and interactive art into large-scale, immersive advertising installations for clients like Amazon, Tostitos and Carvana.
Alyson McDermott,

Program Manager
... is a high-end software consultant, foster-care advocate, political journalist, and teacher who has brought her skills to workshops all over the world. She has taught kids how to build their dreams, and taught some of the next generations of teachers how to do the same. She has served on the board of directors for Heatsync Labs, one of the first makerspaces in the western US, as well as the board of advisors for MACH1, one of the premier library-makerspaces in Arizona.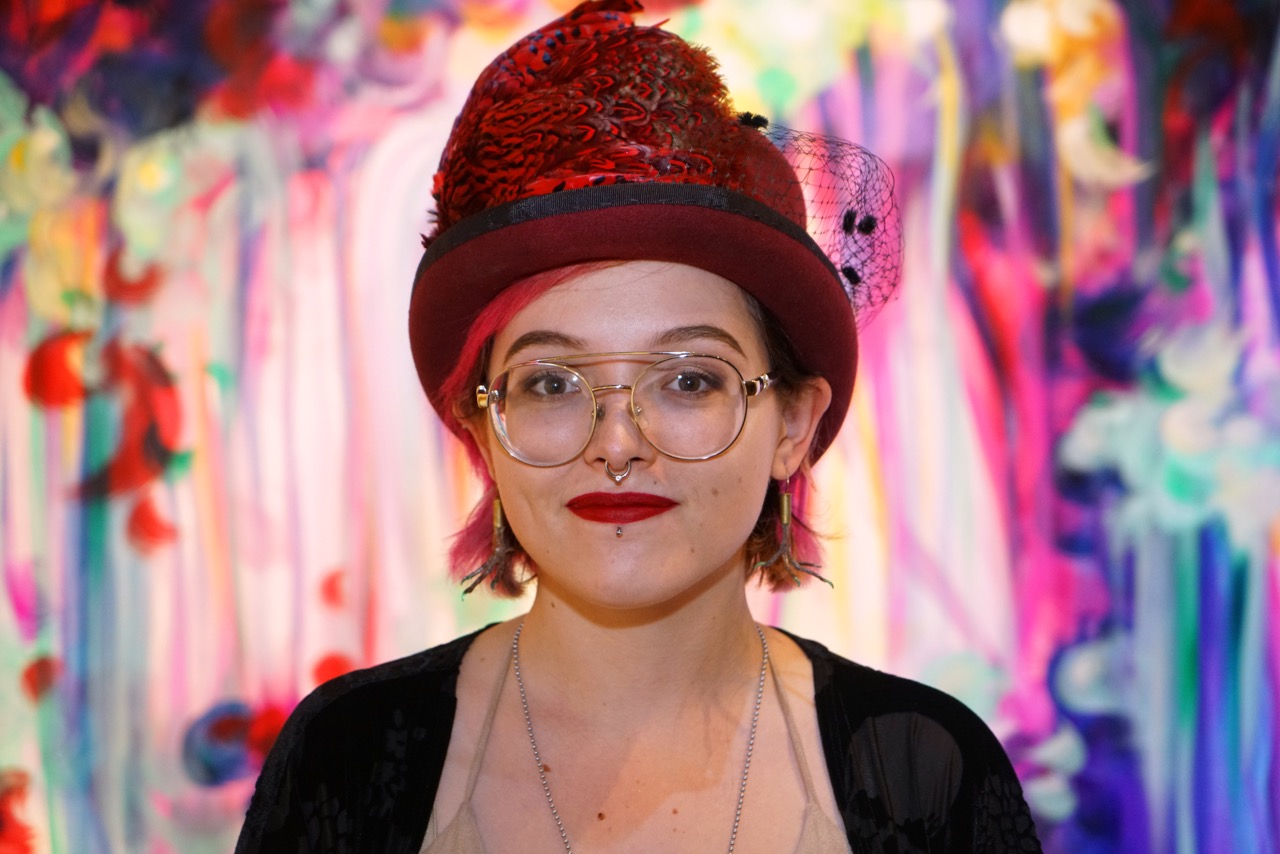 Charlotte Strawn,
Gallery Manager/
Office Administration
…is an artist who has grown up around creativity, positivity and the Walter Project's community of makers, artisans, and hard workers all of her life. After working in several different branches of the organization, Charlotte now supports the Walter Hive as full time manager of the Walter Art Gallery. Her artistic, interactive, and administrative skills play an integral role in accomplishing our mission of empowerment, and her positivity inspires us all.
ANNA DOUGLAS,

Program Coordinator
...is a visual artist and graduate of Family and Human Development at Arizona State University. Anna has volunteered and worked with a variety of communities in Phoenix from St. Vincent De Paul hosting charity events to caring for and running art programs for children. As Program Coordinator at the Walter Hive, Anna designs and helps to conceptualize engaging community workshops and events. Above all, Anna aims to support the Hive in cultivating a welcoming and inspiring space for all to come and experience.